Rep. Jim Jordan, R-Ohio, became the first candidate to say he is running for speaker. Rep. Steve Scalise, R-La., was making calls today to build support. Republican Study Committee Chairman Kevin Hern, R-Okla., has also suggested he may run.
House Republicans will gather Oct. 11 to hold internal elections to nominate McCarthy's replacement. His possible successors include members of his leadership team and some top conservative allies.
The House plans to leave for a week and will hold a speaker election next Wednesday.
CLICK HERE TO READ MORE FROM THE REPUBLICAN VOICE
Here's his letter: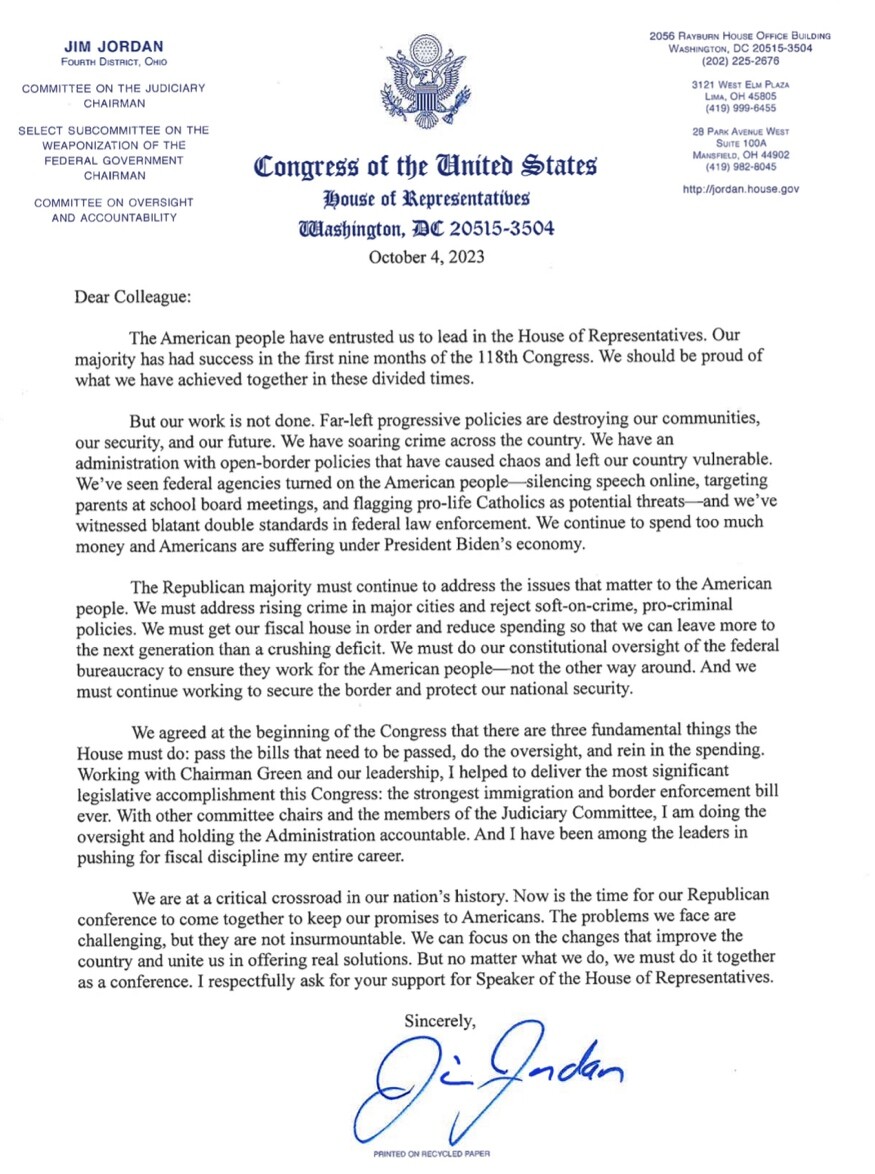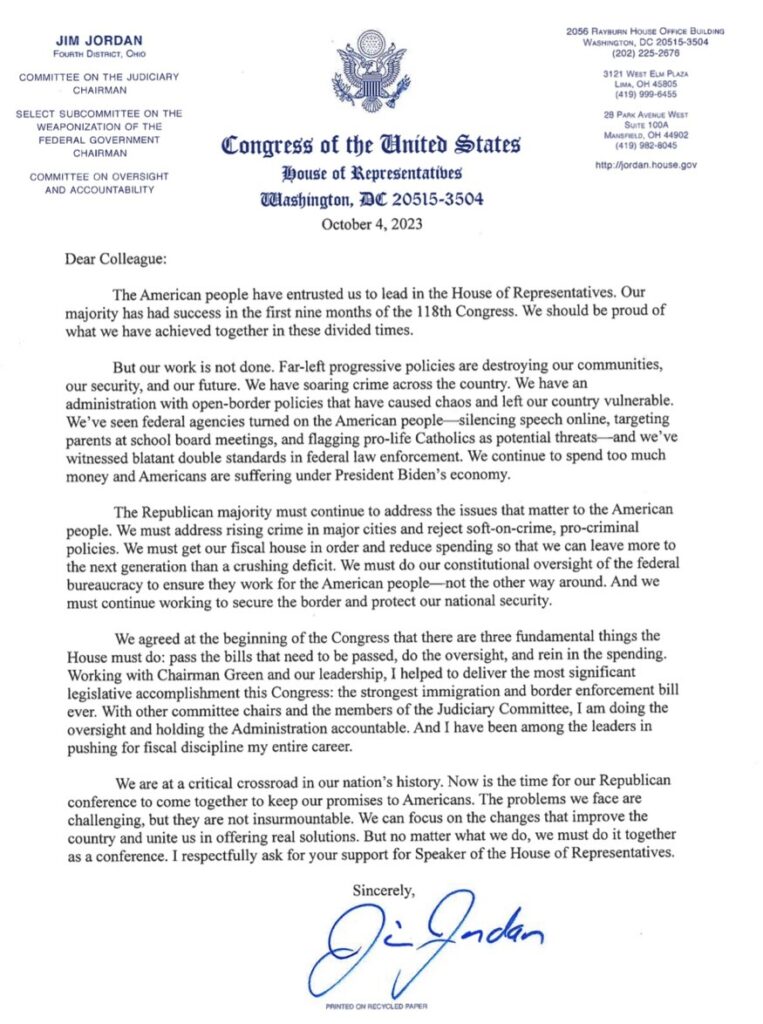 Share or comment on this article: