Ukrainian forces raided Crimea and "inflicted fire on the Moscow occupiers," according to Ukrainian officials, in a campaign to build military pressure on Russia's forces in the vital occupied peninsula.
"There was a battle with the Russian occupiers; many were killed and wounded among the invaders' personnel," Ukrainian Defense Intelligence spokesman Andriy Yusov told a Ukrainian outlet. "Unfortunately, there are losses among Ukrainian defenders too, though these are still not as many as among the Russians."
Yusov offered that statement after his colleagues released a video that purports to show Ukrainian special forces members riding jet skis to the Crimean coastline. That dovetailed with public indications that Russian naval leaders have been forced to withdraw ships from Sevastopol, the historic home of Russia's Black Sea Fleet and the locus of Russian President Vladimir Putin's initial aggression against Ukraine in 2014.
"It's a very good sign [that] we are starting to liberate Crimea," Ukrainian lawmaker Oleksandr Merezhko told the Washington Examiner on Wednesday. "Crimea used to be a symbol of Russian success. And when we are putting this into question, when we are liberating it, it sends a very strong signal that Putin didn't deliver, that he totally failed in his strategy and his policy."
On the other hand, Russian ships appear to have retreated, according to private-sector satellite imagery analysis and Western officials, in the wake of Ukrainian strikes on their fleet headquarters and dry docks that mangled a Russian attack submarine and landing vessel.
Those developments present a marked contrast with the struggles that Ukrainian forces have faced throughout their summer and fall attempts to break through Russian fortifications in eastern Ukraine. And Ukrainian President Volodymyr Zelensky's team argues that their various attacks have "a cumulative effect" that will be more apparent as the conflict continues.
"Ukraine continues to push its own offensive scenario step by step and impose its will on the battlefield," Ukrainian presidential adviser Mykhailo Podolyak wrote Wednesday on social media. "All of this is often happening contrary to military doctrine, as the Ukrainian military is advancing in smaller numbers and is facing a much better supplied and equipped enemy."
A senior British official, after acknowledging this week that Ukrainian progress in the land war "has been slow, nobody can pretend otherwise," credited Ukrainian forces with a major victory in the Black Sea.
"The functional defeat of the Black Sea Fleet … is an enormous credit and every bit as important, every bit as much progress, as what was happening in the Kharkiv oblast last year," the United Kingdom's armed forces minister, James Heappey, said Tuesday at the Warsaw Security Forum. "And I would argue that is what it is because [the Russian fleet] has been forced to disperse to ports from which it cannot have an effect on Ukraine."
The report of the raid dovetailed with another Ukrainian announcement of preparations for a dozen cargo shipments to leave from its Black Sea ports, in defiance of a Russian blockade imposed at the beginning of the full-scale campaign to overthrow the Ukrainian government. Putin's associates threatened to attack these ships, in keeping with the Kremlin's stated belief that a blockade of Ukrainian grain exports would put pressure on countries that support Ukraine, but Ukrainian officials have demonstrated their ability to secure safe passage for such ships in recent weeks.
"The front line in the sea has long been pushed back at least 100 nautical miles from the coast controlled by Ukraine," Ukrainian defense forces spokeswoman Natalia Humeniuk told reporters, per Ukrainska Pravda. "Currently, ships and boats of the Black Sea Fleet of the Russian Federation do not actually sail in the direction of the territorial sea of Ukraine. From time to time, they appear near the coast of Crimea, but not closer. They do not dare to go beyond Cape Tarkhankut. The enemy is trying to demonstrate superiority in the Black Sea with tactical aircraft."
CLICK HERE TO READ MORE FROM THE REPUBLICAN VOICE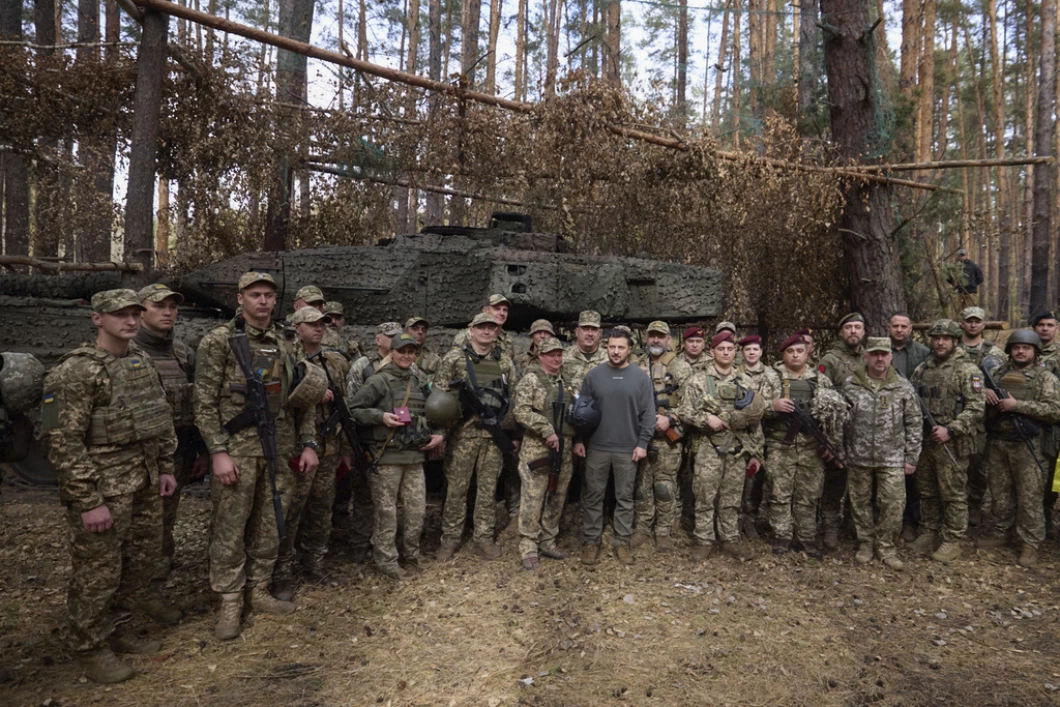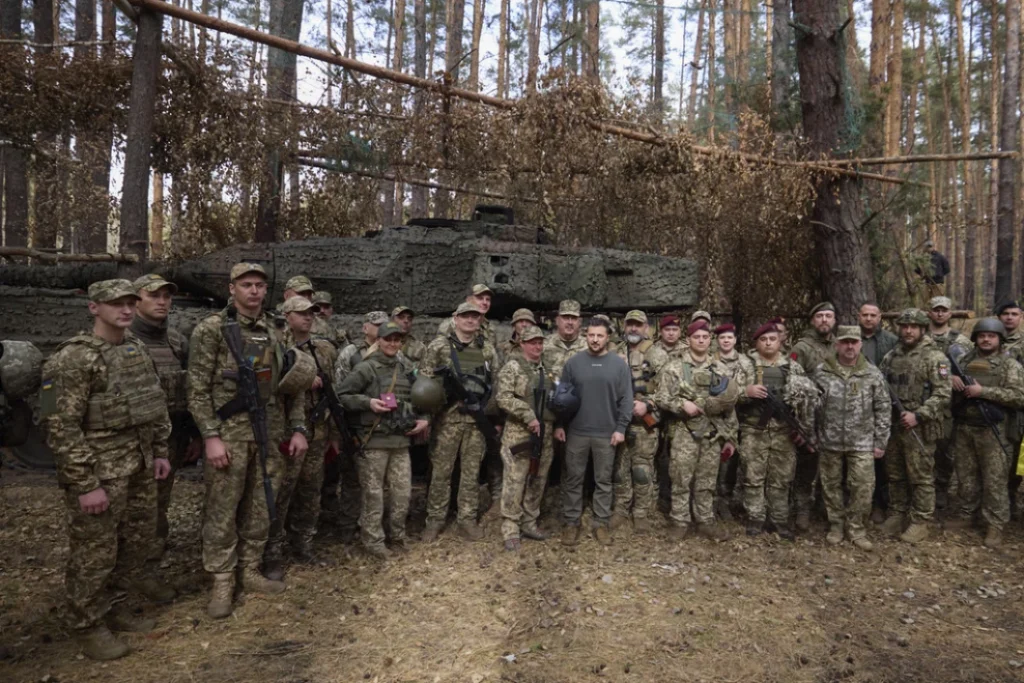 The growing Ukrainian ability to project military power against Crimea, in tandem with the wane of Russian naval power that Western officials say they have observed, has stoked Ukrainian hopes for the war.
"Crimea and the Black Sea near Crimea are now the most important area where a turning point in the war may take place," Ukrainian Internal Affairs Ministry adviser Anton Gerashchenko wrote on social media on Wednesday. "Crimea is not only a logistics center, but also the most important military base of the Russian operation in Ukraine, and that is why there are and will be landmark events there, which may determine the final outcome of the war."
Ukraine's most significant bombardments of Russian positions in Crimea have been carried out with missiles provided by France and the U.K. "The Ukrainian army is breaking the Russian defense line, destroying rear logistics, cutting off Crimea as a transportation hub from the occupation groupings, and depleting Russian reserves," Podolyak wrote. "All of this has a cumulative effect. And most importantly, it is getting closer to cutting off the railroad connection, without which it will be simply impossible for Russia to hold the entire Southern Front."
Zelensky has pressed the United States and Germany to open their long-range arsenals — which contain missiles known as ATACMS and Taurus, respectively, that would empower Ukraine for more effective strikes on Russian air defense systems and the bridge Putin built to link occupied Crimea to the Russian mainland — but U.S. and German officials have hesitated to do so.
President Joe Biden's authority to continue sending aid to Ukraine is threatened now by a congressional spending fight exacerbated by a feud within the House Republican Conference that culminated in Rep. Kevin McCarthy's ouster from the speaker's office on Tuesday.
"If the administration would like to send a signal that we're still 100% behind Ukraine, they need to send ATACMS," Sen. Roger Wicker (R-MS), the top Republican on the Armed Services Committee, said in a Tuesday gaggle with the Washington Examiner. "That would be a potential game-changer."
In any case, the attacks in Crimea have raised Ukrainian hopes of further advances despite the debates in Western governments.
"To me, it looks like we are probing and we're looking for the Achilles heel of Russian defense[s], and who knows, maybe the weakest point in [the] Russian defense[s] might be in Crimea," said Merezhko, the Ukrainian lawmaker. "To liberate Crimea might turn [out] to be even easier than to liberate, for example, Donbas, because Donbas is adjacent to Russian territory. It's easier [for Russians] to be supplied with weapons. But Crimea is a bit isolated, and when we manage to isolate it, it will be easier to retake it."
Share or comment on this article: 
Source: washingtonexaminer.com/ukraine-raid-starting-to-liberate-crimea