A Yorkshire-born crocodile expert has admitted to 60 charges relating to bestiality involving the torture, rape and killing of pet dogs, according to reports.
Adam Britton, 51, a leading zoologist, filmed himself torturing dozens of dogs until most of them died, it was reported. He would then post videos of the abuse online.
Britton, who is thought to have been born in West Yorkshire and educated in Leeds, later moved to Australia and was most recently based in Darwin. He was said to have have begun his 'sadistic' crimes in 2014. He is reported to have tortured and sexually exploited more than 39 dogs until he was arrested in April, 2022.
On Monday he was described as standing emotionless in the dock at the Supreme Court of the Northern Territory (NT). He admitted the charges and also pleaded guilty to four counts of accessing and transmitting child abuse material.
Reports say he called the dogs 'f*** toys', filmed the abuse of the dogs on his property and then shared his perverted acts under pseudonyms online.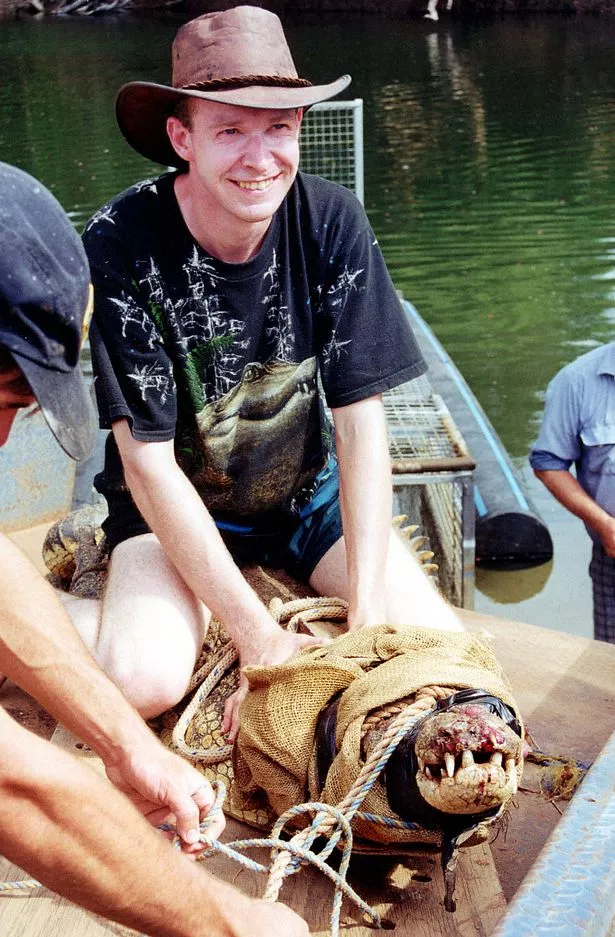 The facts of the charges were so 'grotesque' that NT Chief Justice Michael Grant urged people to leave the court before they were read out, according to reports.
He said they "could only be described as grotesque cruelty" and could cause "nervous shock". Mr Grant continued: "Either way I'll leave that up to you, but the potential has been described."
Adam Britton has been described as a former academic who had hosted a visit by Sir David Attenborough. In 2016, Britton wrote on his blog: "When David gives you a hug, it's genuine. I was satisfied with a warm handshake. He offered us perhaps the best compliment he could have, that he'd never seen anyone handle crocodiles with as much respect and care as we had."
The court reportedly heard Britton had a "sadistic sexual interest" in animals and that his "deliberate and planned" conduct resulted in the intentional killing of the dogs. He was said to have used the marketplace website Gumtree Australia to source new dogs and owned a shipping container on his property equipped with filming equipment where he would carry out the crimes.
Last year, police said they seized 44 items including computers, mobile telephones, cameras, external hard drives, tools, weapons, dog paraphernalia and sex toys. They also found horrifying videos depicting animal cruelty and at least 15 child abuse material files on his laptop.
Crown prosecutor Marty Aust told the court that Britton operated a secret Telegram messaging account which was used for the sole purpose of engaging in conversations with "like-minded people." He had a secondary account he used another account to upload and disseminate images and recordings of his crimes. In total, there were 114 chat threads. In one message, he told someone: "I had repressed it. In the last few years, I let it out again, and now I can't stop. I don't want to."
CLICK HERE TO READ MORE FROM THE REPUBLICAN VOICE
Britton was remanded in custody until December 13 when he will be sentenced.
Britton was born in West Yorkshire and moved to Australia over 20 years ago to work with crocodiles, the BBC reported.
According to his entry on LinkedIn, Britton had studied in Leeds and later in Bristol, and held a PhD in zoology.
Share or comment on this article:
Inside Brit crocodile expert's twisted double life: How 'sadistic' Adam Britton filmed himself raping dogs in a 'torture room' and shared footage online while hiding his depraved fantasies from his wife for years
source: examinerlive.co.uksadistic-adam-britton-yorkshire-raped