As The Gateway Pundit reported on Sunday night, Governor Gavin Newsom of California has appointed Laphonza Butler to fill the late Senator Dianne Feinstein's vacant seat despite FEC records showing Butler was registered to vote in Maryland last year.
Just hours after she was appointed, Butler removed her X location that indicated she lived in Maryland.
LOOK:
CLICK HERE TO READ MORE FROM THE REPUBLICAN VOICE
Here's the after screenshot: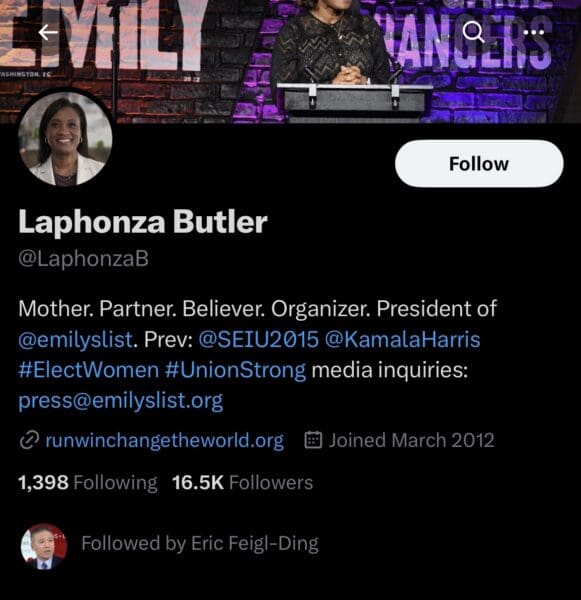 It doesn't stop there though, her bio at EMILYs List the day before she was appointed revealed she lived in Maryland with her wife.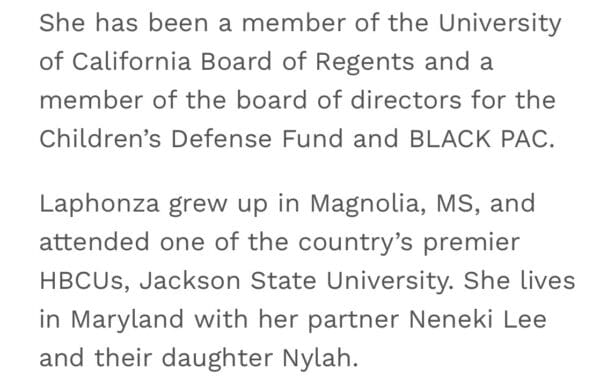 Now the part about her living in Maryland has been scrubbed: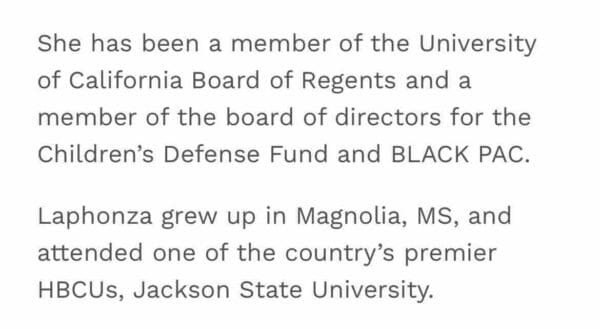 The Associated Press isn't denying the fact she's "Currently living in Maryland" either.
Per AP:
Butler currently lives in Maryland, according to her Emily's List biography. Izzy Gardon, a spokesman for Newsom, said Butler owns a home in California. She is expected to reregister to vote in California before being sworn in. That could happen as early as Tuesday evening when the Senate returns to session.

Butler did not immediately respond to an email seeking comment nor release a statement.
As of now the left leaning information site Wikipedia says she is currently living in Maryland too but that will probably not last long.
Share or comment on this article: 
source: thegatewaypundit.com/gavin-newsoms-senate-pick-laphonza-butler-scrubs-twitter