Wild video captured a woman on a plane from New York shouting that she was being "human trafficked" while flight attendants tried to restrain her.
The bizarre incident unfolded on a recent Southwest flight to Kansas City, according to the Daily Mail.
"Get the f—k off me! I am being trafficked! I am being human trafficked! Leave me alone!" the woman, wearing a black hoodie and with sunglasses perched on her head, screams in the aisle while scuffling with the crew, the TikTok video posted Tuesday shows.
"They're trying to put stuff on me! Get off! Get the f—k off!' she yells as she shoves a flight attendant, who grabs her wrists.
Her meltdown then takes a bizarre turn with more unhinged comments.
"If they have your family hostage don't believe it — they use f—k emotional manipulation! This is not real!" she yells.
It was unclear what happened to the unidentified woman after she was removed from the plane and what may have led to her outburst.
Her yell about the incident not being "real" was reminiscent of the viral meltdown by Tiffany Gomas, 38, the self-described "crazy plane lady" who was captured on video shouting, "I'm telling you right now, that motherf–ker back there is not real!"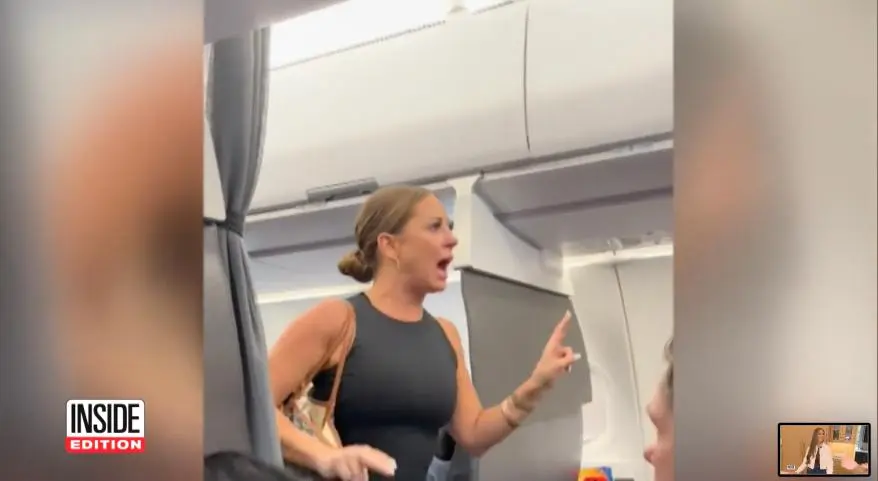 The marketing guru later admitted that she did not see an alien, apparition, or otherworldly creature in the cabin – and explained that she was just using "an expression of speech" while addressing a man with whom she had an argument.
CLICK HERE TO READ MORE FROM THE REPUBLICAN VOICE
Social media users suggested that the woman seen in the latest meltdown was channeling the inner Gomas to go viral as well.
source: nypost.com//video-shows-southwest-passenger-yelling-about-being-human-trafficked