Speaker-designate Jim Jordan (R-OH) will continue wrangling several Republican holdouts to support his speakership bid after the Ohio Republican failed to secure the leadership position during a second round of voting on Wednesday, losing the vote by a larger margin than he did the day before.
During the roll call vote on Wednesday morning, 199 Republicans voted in favor of Jordan, with 22 holdouts remaining, putting the Ohio Republican below the majority threshold after all Democrats voted in favor of House Minority Leader Hakeem Jeffries (D-NY). The House then broke into a brief recess, but Jordan later announced lawmakers would not come back for votes until the next day to give him more time to speak to defectors.
Jordan met with Speaker Pro Tempore Patrick McHenry (R-NC) and former House Speaker Kevin McCarthy (R-CA) on Wednesday evening, and he will continue making calls to members throughout the night, according to a source familiar.
The second failed vote shows a sign of slowed progress for Jordan after four Republicans voted against him despite backing him during the first round of votes on Tuesday. And it shows no sign of slowing down. Multiple Republican members opposing Jordan said they plan on seeing at least five more no-votes on Jordan if there is a third ballot. And those who have been opposing Jordan do not plan to start supporting him.
"The difference between the 20 in January is they wanted something, and the difference now is that the 22 now, it's really a matter of principle," Rep. Steve Womack (R-AR), a Jordan holdout, said. "There's a huge difference because if you're not trying to exact anything, then you gotta ask the question, 'Then what can I do to win over the support?' And so that's a challenge."
However, two Republicans who previously voted against him flipped in favor of Jordan, giving him a net loss of just two votes. This prompted some Republicans to say Jordan could still have some momentum to secure the speaker's gavel.
"I mean, to be frank with you, I thought that the spread would have increased, but it actually stayed almost static," said Rep. Andy Biggs (R-AZ). "So I think that's a favorable sign. That means that if people haven't totally locked in, it means that, in my opinion, that there's a way to work through it and get Jim Jordan there."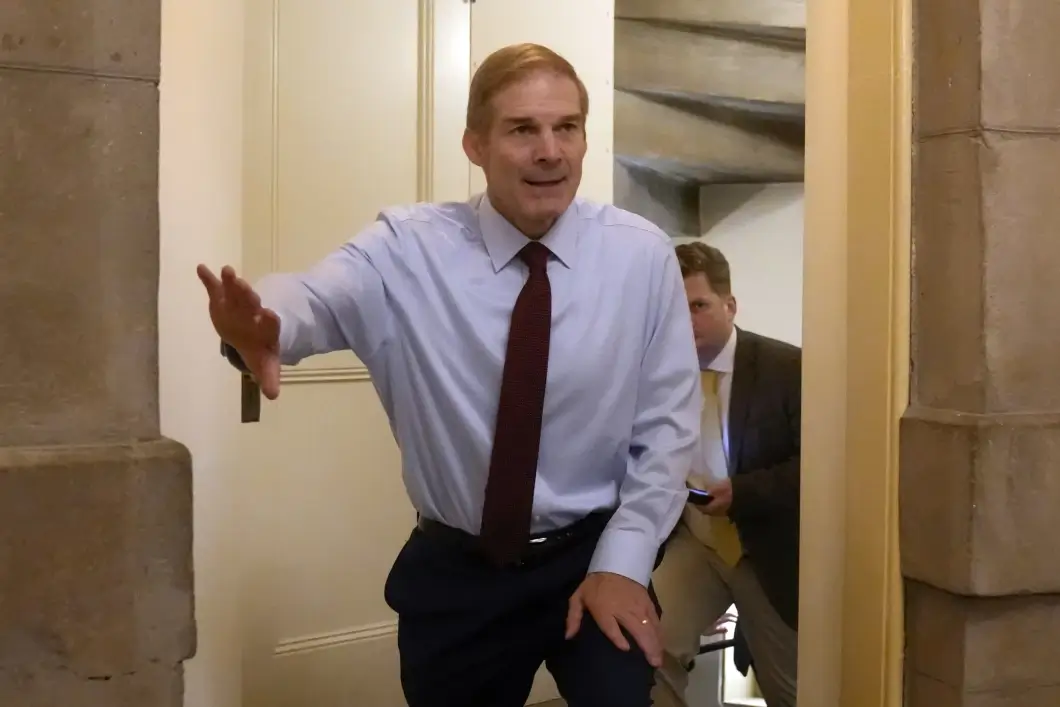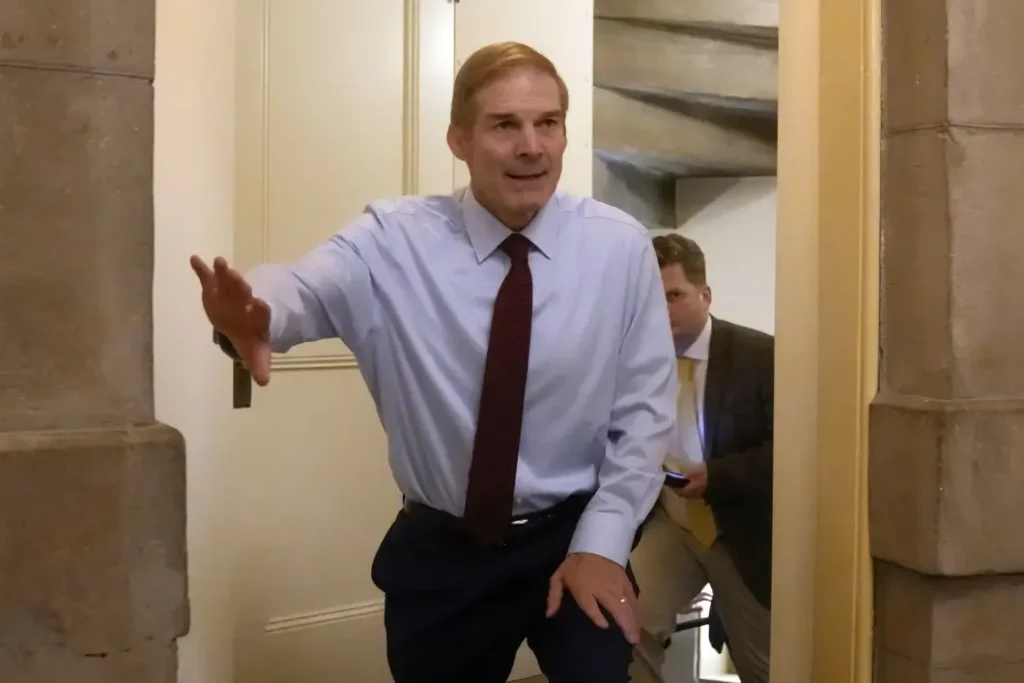 But those who oppose Jordan show no sign of budging. In fact, many of them have become more firm in their beliefs amid the pressure campaign Jordan's allies have targeted at the holdouts. Several members have been targeted by conservative influencers online, phone calls to their offices, and text messages to family members.
While some buckle under the pressure, Womack said since those who are opposing Jordan are doing it out of principle, any pressure or intimidation campaign won't work on them.
"They are as solid on their positions today as they've ever been," Womack said. "It's almost like watching concrete set up. You know, for a while, it can be changed up with a little pressure. But over time, it hardens."
Jordan has said he won't drop his bid, noting he would bring the matter back to the floor for a third round of voting.
But exactly what happens on Wednesday is still up in the air. The earliest the House could hold the third speakership vote is noon, but House Republicans might also meet for a conference meeting. Or they can move to another option some members have been pushing for, expanding the speaker pro tempore's powers.
At least two lawmakers, Reps. Dave Joyce (R-OH) and Mike Kelly (R-PA), have floated resolutions that would broaden that authority, with several other Republican holdouts expressing support for such a move.
"After two weeks without a Speaker of the House and no clear candidate with 217 votes in the Republican conference, it is time to look at other viable options," Joyce said in a statement. "By empowering Patrick McHenry as Speaker Pro Tempore we can take care of our ally Israel until a new Speaker is elected."
Even some Republicans who have supported Jordan said they would be willing to empower McHenry, arguing they would back any motion that would allow lawmakers to restart legislative business.
"I would absolutely go for it," said Rep. Brian Fitzpatrick (R-PA), who backed Jordan in both voting rounds. "And I think that's the best place for us to land here. And I think it's where we always expected we would land."
Passing such a resolution would likely require some Democratic support, as many Republicans, including McHenry himself, have pushed back on the idea of empowering the interim speaker position. However, it's not clear whether Democrats would vote in favor of the resolution despite party leaders repeatedly calling on their GOP colleagues to push a bipartisan path forward.
CLICK HERE TO READ MORE FROM THE REPUBLICAN VOICE
McHenry has been mum about whether he would accept those expanded powers and instead has said he is committed to supporting Jordan and getting him elected.
Jeffries didn't explicitly say whether he'd instruct his caucus to back the resolution, noting Democrats "may have to reconvene to have a discussion" if the resolution is brought to the floor.
source: washingtonexaminer.com/jordan-wrangle-holdouts-second-failed-speaker-vote